DAY IN THE LIFE - OANA BEFORT
Hi! I am Oana (pronounced "Wanna") and I will be taking over the Ohh Deer Instagram feed today!
I am a freelance graphic artist working from my little home studio in the Midwest, USA. My work is inspired by nature, flora & fauna, vintage books, folk art and my two kiddos.
Most of my weeks are a juggle between school work with my oldest son and my own work (he is attending a co-op school two times a week while the other two days we follow the school's curriculum at home).
I have to stay pretty organized and always ponder the priorities, but I feel grateful to be able to do what I love while being there for my family. I will try to share a peek into one of the days that I focus on work. My little 3-year-old girl usually keeps me company in my studio doing her own art pieces and leaving way too many toys around. :)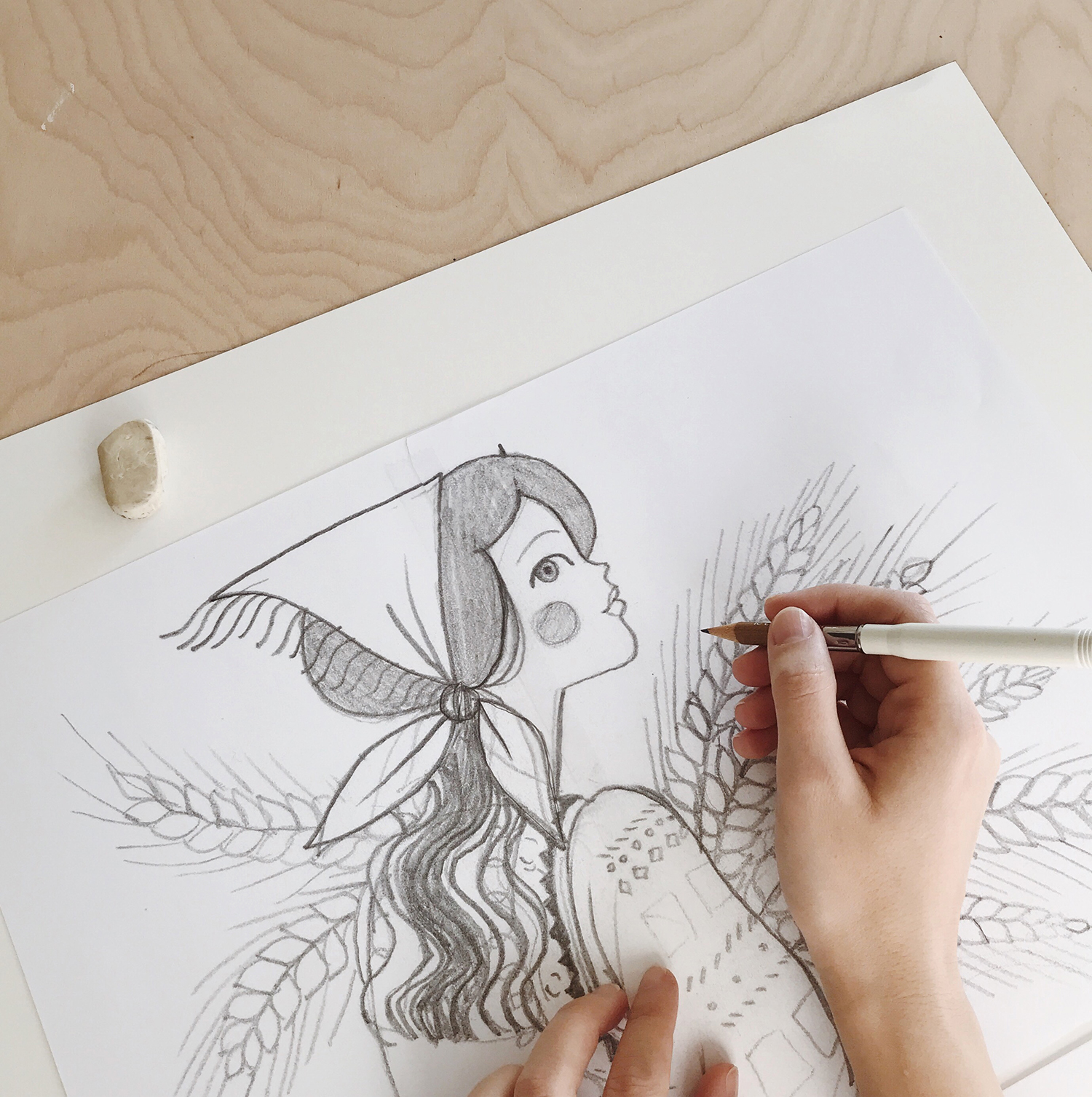 I am currently busy working on a few commissioned projects that I am not able to share quite yet, but I would love to show you some of my latest personal works that I try to work on in between. This is a sketch for an illustration that will be painted in watercolors and gouache. It will join a series of illustrations inspired by Romanian folk motifs (I am Romanian born) that I started a few years ago.
Another peek into one of my 'work in progress' pieces. I am using watercolor and gouache paints on an Arches hot pressed, watercolor paper with a chromatic inspired by fall tones and hues.
Fall has all my favorite colors. This piece is part of a personal project inspired by childhood memories and nostalgia #100childhoodstoriesproject⠀
Post-lunch, getting ready to mail a few art prints and cards to a far-away client.