FATHER'S DAY GIFT GUIDE 2018
Dad, father, papa, they all mean one thing: an annoying but a pretty cool person we adore dearly. Got a dent in your car? Fixed it mate. Need help with that jam jar lid? Unscrewed it pal. Need some money cause you're a grown-ass adult who can't manage your finances? Here's a tenner. Turns out our Dads do a fair amount, even if we have to yell at them to stop arguing with the news reporter on the telly. Yeh he voted Brexit, but no-one's perfect.

Listed below are some helpful Dad-themed categories to aid you in your Father's day search! If you're still stuck after this, there is a helpful "Mystery Gift" button at the bottom of this page - variety is the spice of life.
THE THINKS-HE'S-FUNNY-BUT-HE'S-NOT DAD
Just say it how it is to be honest.
Sick of his fake facts and terribly made-up jokes? Maybe it's time he got the hint?
He's proud of his embarrassing moments he shares with you. He will do everything in his power to make you go bright red in-front of your new love interest and loves wind you up. This coaster should do the trick!
He's got that drawer hasn't he. In the kitchen. Full of screwdrivers, old batteries and oddly some tupperware? You know the one. Keep his manly corner of the home tidy with the ultimate manly storage device.
Hell, I don't even know what this thing does, but look at it!? SO MANLY. Papa D.I.Y will love it i'm sure.
Literally can you get tougher than this? It's soap as a brick. They can clean themselves and still remain with 100% of their masculinity. Maybe it even smells of dust and Polyfiller?
How about instead of buying ANOTHER sports car, he could maybe take up reading? But not like boring reading, alcohol themed reading.
100 THINGS YOU MUST DO BEFORE YOU DIE
It's okay, this won't make him want to head to Machu Picchu in search of life's meaning. It's actually very within reason, one of the options is even "fix something" - mention that crippling student debt you want cleared eh?
Just a nice way of saying, "hey Dad, your life isn't over, please stop growing that awful beard to fit in with the kids"
BICYCLE BLUEPRINT ART PRINT
Life is but a beautiful ride. Feed his cycling obsession with this pretty cool art print!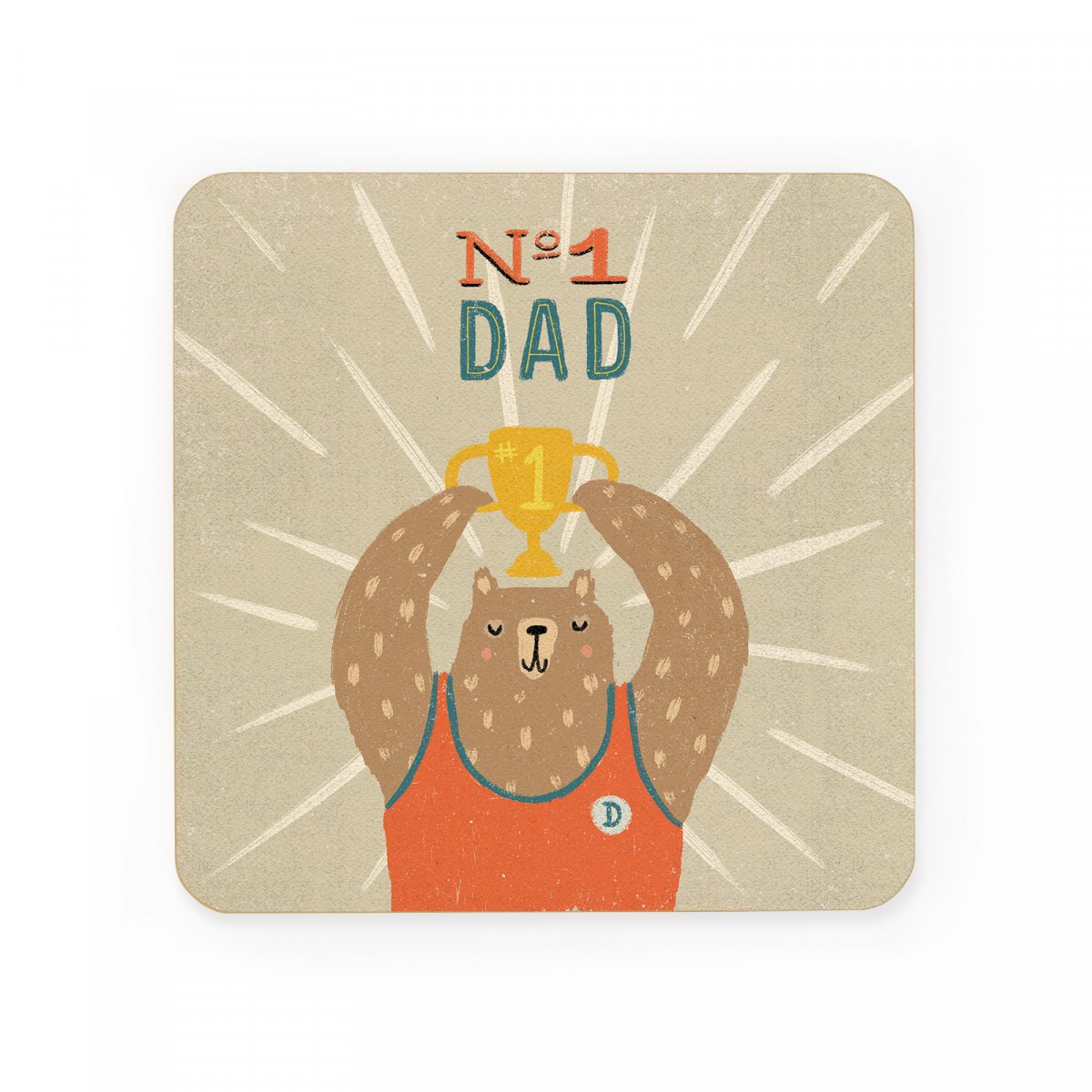 Maybe he didn't get first place, but that's okay as he will always be your number 1. Number one at annoying the crap out of you.
Oiiii OIIIIIII. The game is on so everyone SHUT UP. Even if his love of the game sometimes over-rides his love for you, say it's okay with this very tasteful football themed map.
He's new to this whole "Father-hood" thing, guide him through with a comical take on parenting.
WORLD'S BEST DAD SIGN MUG
Give him a morale boost with a very nice mug indeed! He can drink his tea and take on the day of Dad!
RINGMASTER OF THE SHIT SHOW SOCKS
Who knows what the hell is going on! Welcome to parent hood! Very much a shit show, but a shit show of love.
my-dad-is-the-most-difficult-person-to-buy-for dad
Give as banter or maybe a subtle hint?
Is he the grumpy sort? Likes to sit in-front of the telly and mumbles to himself when he walks up the stairs? Give him some socks he will associate with.
I COULD EAT A HORSE SPAGHETTI MEASURER
Literally if he has everything in the world, he might not have this.
If you're still stuck after this (I mean how could you be?! Quality content) Head over to ohhdeer.com and have a nice lovely browse. We've got gifts for all kinds of dad personality in our Father's Day category. Don't leave it too late, the big day is Sunday the 17th of June! (Pssst, it's also free shipping over £25!).